About
Who We Are
Green Aerospace Group is a suite of companies built on traditional values, operating at the forefront of our industries. We work across aerospace support, drinks distribution and construction.
We operate across every time zone, 24 hours a day, 365 days a year from our 40,000 sq ft base in West Sussex. Our diverse team of motivated professionals provide our customers with tailored support solutions across the globe, aided by our skilled network of foreign representatives, agents and sub-contractors.
Our businesses
Hayward & Green Aviation Ltd
Established in 1969, Hayward & Green Aviation Ltd is a major stockist, distributor and broker of spares to the commercial aviation industry. Our team of dedicated aviation professionals have engineering expertise in avionics and electrical systems, engine systems, hydraulics and fluid dynamics. We've built a solid and respected reputation over half a century, standing by our company values of faultless customer service, expert industry knowledge and affordable, fair pricing.
Hayward And Green Defence Ltd
Hayward and Green Defence Ltd is one of Europe's leading stockists of military aircraft spare parts, with an inventory of over 300,000 items. Established in 2002, we have continued to extend our inventory and MRO programme to meet the demands of our customers.
Hayward & Green Defence Ltd's customer base has developed to cater to Air Forces, Naval Air Arms, Government organisations and military MROs across the globe, supporting both fixed wing and rotary programmes.
Red Dragon Dispense Ltd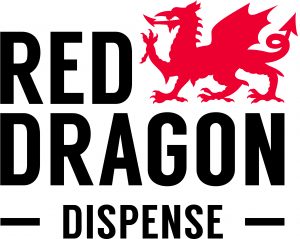 Red Dragon Dispense has been quenching thirsts since 1967. Formerly trading as Cabana North Wales, today the company is a major UK supplier of soft drinks and dispense systems. Operating through a national network of distribution partners with a popular range of products and brands, state-of-the-art equipment and the best technical and customer service support in the industry, Red Dragon offers the very highest commitment to quality, service and support. Red Dragon is the refreshing choice!