We've created our unique Sunset Support Programme to keep your aircraft mission-ready and serviceable during the last years of its operating life. Our bespoke repair management programme offers blade-to-blade support, supplying a range of spares for older aircraft at the most competitive prices.
By working closely with major airframers including BAE Systems, Leonardo and Rolls Royce, we work with you to ensure that those last 15 years are as safe and efficient as can be.
We've formed bilateral partnerships with individual manufacturers to develop our own asset pools, with supporting flowing right down to the OEM-component level. This ensures you receive the right part at the right price with the highest level of certification and warranty for pre-owned material.
Our programme has access to the preferential prices, lead times and certifications negotiated within these bilateral agreements, which we then pass on to you. Get in touch today to see how we can support your fixed wing and rotary fleets, keeping them fully operable, efficient and cost effective in their sunset years.
Find out more here: Sunset Support_How it Works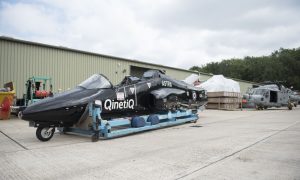 Examples of our Sunset Support Programmes
Hawk T1 Support
In 2019 we acquired two Hawk T1 Jets from QinetiQ. Supplemented by a large spares package, we completed the teardown and began the parts re-certification programme in early 2020.
We're continuing to expand our capability on the Hawk platform by working with OEMs including Eaton Aerospace, Thales and Honeywell. This way we can add value to our inventory and support these aircraft up to and until they're taken out of service.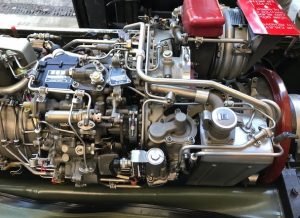 Gem Engine Support Programme
We currently have over 50 Gem Mk42 engines and modules in our UK stock pool. These are ex-UK MOD assets and are available either 'As Is' with electronic log card records, as Serviceable/Overhauled Modules or individual parts with Overhauled Release Certification.
We are working with both Rolls Royce and also an OEM-approved overhaul shop to continue the support of the Gem product line and maintain the Lynx helicopter fleet into the 2020s.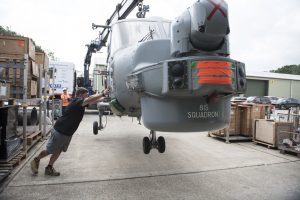 Lynx HMA8 & Wildcat
We have been strategically acquiring Lynx helicopter parts since 2002 in support of our expanding customer base for this type of aircraft, and recently acquired eight formerly UK Royal Navy Lynx HMA8 Maritime Helicopters. Following engineering triage, teardown and feeding back into the OEM repair supply chain, in conjunction with Leonardo we can offer complete 'blade to blade' support for the Lynx family, including many common parts on the Wildcat.
If you're operating any of these aircraft and you're looking for spares to keep them going well into their last decade, get in touch to see how we can help – we're experts in Sunset Support!