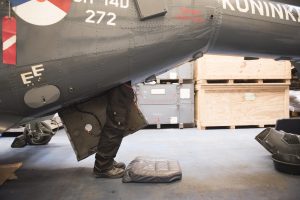 OUR MILITARY SUPPORT OFFER
Over 70% of our total stock holding is military aircraft parts. We source inventory directly from the UK Ministry of Defence and also the MODs of many NATO partner governments. This includes buying complete aircraft and engines which our engineers dismantle in-house. Our customer base includes Air Forces, Naval Air Arms, Military MROs and Search & Rescue Operators across the globe supporting both fixed wing and rotary programmes.
Rotary parts and spares now account for nearly 50% of our overall business activities. We are seeking to grow this over the coming years in support of the myriad offshore, VIP, medical and law enforcement operators globally, as well as Defence fleets. We have a particularly wide range of support available for the Lynx / Wildcat families, Puma, Seaking and AW109 / AW139, among many more.
Our main focus is on supporting military aircraft that have been operated by the Royal Air Force and Royal Navy and our partners overseas, such as the Hawk (Adour), Tornado (RB199) and Typhoon (EJ200) platforms. For more details and a full list of the platforms we can support please click here.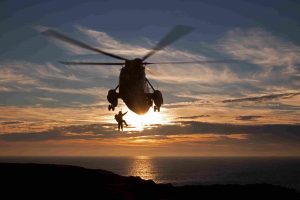 Our unique Sunset Support Programme is tailored to keep your rotary aircraft mission-ready and serviceable throughout its last 15 years or so. We work closely with the major airframers including BAE Systems, Leonardo and Rolls Royce to ensure this happens. Click on the link above to learn more about how this service can support your helicopters in their sunset years.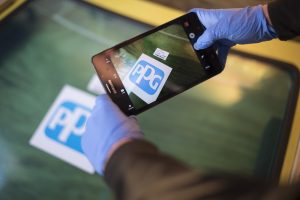 As authorised stockists for 
PPG Windshields,
the cockpit window of choice due to their proven superiority and ongoing technical innovations, we can cater for all your military aircraft windshield needs. Models covered include S61, Blackhawk UH60, Sea King, Lynx and C130H/C130J. Click
here
for more details.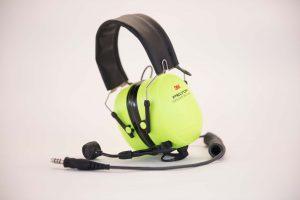 We supply a full range of air and ground crew headsets from a range of top quality manufacturers. Whether traditional or wireless ground mechanic headsets, give us a call to see what we can offer. We are authorised distributors for Globalsys ground crew headsets as well as Peltor and Clement Clarke air crew headsets. We also stock David Clark, Telex and Bose headsets – click here to learn more.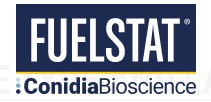 FUELSTAT – We are authorised stockists for Conidia Bioscience's Fuel testing system FUELSTAT® . A simple test for microbial contamination in diesel and jet fuels, Fuelstat allows a fast, dependable result to be obtained within 10 minutes and with minimal instruction. In accordance with ASTM D6469, the test can be done right at the fuel tank, therefore minimising delays and opportunities for cross contamination. Contact us for a quote today.
GROUND SUPPORT
In addition to a complete range of aircraft spares, we also support Ground Radar Systems, Flight Simulators, GSE, Repair/OH/Bay Test-Equipment and Airfield Test Sets with a comprehensive range of spares and equipment including:
TPS-43 / T-99
FPS-117 / T-92
AR-3D
AR-320
OEM RELATIONSHIPS
We have developed preferential relationships and bilateral partnerships with a range of OEMs including Honeywell, Thales, Safran Defense and Electronics, Collins Aerospace, Ontic, BAE Rochester, Eaton Aerospace and Pratt and Whitney Canada.