Helitech Expo, the UK's leading business event for the rotorcraft industry took place at London's Excel on 7 – 8 September 2022.
We were exhibiting one of our Lynx HMA8 helicopters – the first public appearance of ZF562 since its final farewell flight on 17th March 2017.
Supporting dual-use and civilian helicopter models now accounts for 50% of our business. Read more about our helicopter expertise, including which platforms we support, here.
It's great to be able to meet and greet customers in the flesh again!
Related News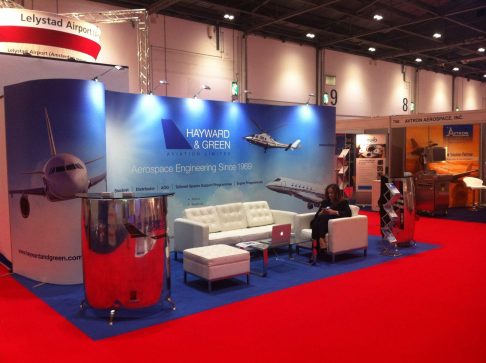 Helitech Expo 2021 5-6 October 2021
We're so pleased to announce that next month we'll be exhibiting at Read article

Hayward & Green are an Authorised Economic Operator
We are delighted to announce our approval as an Authorised Economic Operator from UK HM Revenue and Customs.…
Read article