We're 50!
This month Hayward & Green Aviation marks 50 years since the founding of our company.
1969 wasn't your average year in terms of engineering milestones. The aviation requirements of the Second World War presaged two decades of astonishing aerospace engineering evolution, and by the end of the Sixties these developments came to fruition in a hattrick of stunning aerospace firsts.
February 9 1969 was the day the first Boeing 747 first took to the skies, heralding the modern age of commercial aviation. The maiden flight of this four engine, wide body 'jumbo jet' changed the skies forever.
A month later on March 2, following more than a decade of collaboration between France and the UK, the first supersonic transport plane took off from Toulouse – Concorde was a reality. She didn't fly at the speed of sound until October that year, but her extraordinary engineering prowess and graceful lines ensured instant iconic status.
And then, in a moment many of us have relived recently via the numerous documentaries and celebrations, on July 20th 1969 Neil Armstrong and Buzz Aldrin became the first humans to set foot on the moon.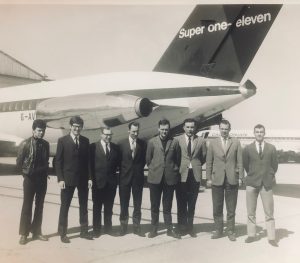 1969 was therefore a particularly auspicious time for those looking upwards. At that time David Green was a 22 year old avionics engineer working for Caledonian Airways servicing aircraft. Jumping on a sideline opportunity to fit a radio onto a Spitfire, and perhaps more than a little infected by the excitement of this brave new age of aerospace engineering, he set up as a sole trader alongside his contract work – and Hayward & Green Ltd ('Hayward' a reference to his wife's maiden name) was born.
Through the 70s, the business played second fiddle to Green's contracted work for what soon became British Caledonian. But in 1979 the company won its first airline support contract with Fairflight Charters, and became a full-time enterprise. A year later H&G moved out of the spare bedroom and into its first dedicated office space in Henfield, West Sussex, not far from the global hub of London Gatwick. Within six years the company had been awarded the prestigious Queen's Award for Export Achievement in recognition of its global reach and scale.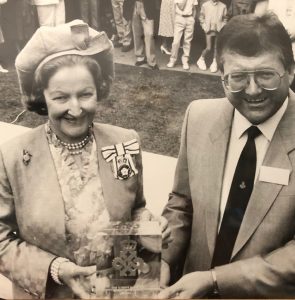 These days H&G is run by David's sons Jeremy and Simon Green, and services airlines and government operators across the world, 365 days a year. We provide material and engineering across some 35 countries, and our supply chain support encompasses over 30 platforms – that's nuts, bolts and washers up to jet and turbine engines, major LRUs and complete aircraft. With our Sussex headquarters stocking over 400,000 lines of inventory and five warehouse sites in the UK and the USA, our commercial parts inventory alone is valued at over $10m. It's fair to say we've come a long way since that initial Spitfire radio installation half a century ago.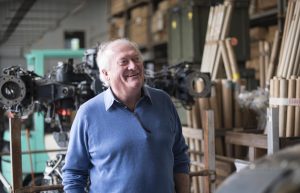 And so, this month we're celebrating the evolution of a company which has remained in family ownership and continues to press ahead into new markets, with the spirit of '69 – that mix of hard graft, dynamism, imagination and optimism – still very much in its DNA.
Related News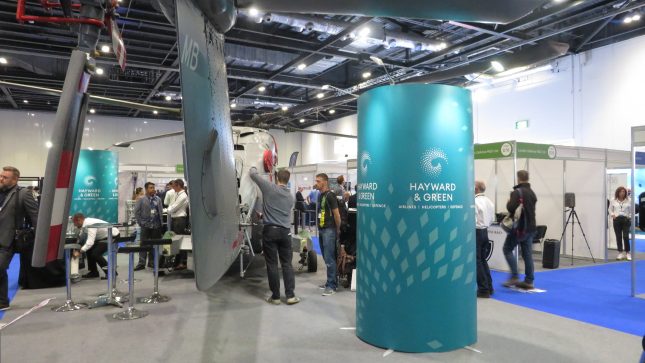 Helitech 2022
Helitech Expo London 7 - 8 September 2022 - exhibiting one of our Lynx HMA8 helicopters
Read article

Hayward & Green are an Authorised Economic Operator
We are delighted to announce our approval as an Authorised Economic Operator from UK HM Revenue and Customs.…
Read article