A message to all our loyal customers:
In these very strange days, our health, safety and livelihoods feel especially fragile. In common with businesses around the world affected by the novel coronavirus pandemic, we have been taking all steps necessary, and many beyond, to safeguard our staff and working environment as far as possible. At the same time we're endeavouring to keep the service we provide as 'normal' as possible.
A business our size can be agile, reactive and adaptable, and never has that been more important than right now.
You won't be surprised to learn that we will not be receiving visitors at our premises until the situation changes. Deliveries to our warehouse will continue as usual, albeit with stringent guidelines limiting person-to-person contact.
We're currently operating a full staff, with some of the team working from home and a rota system in place in stores and dispatch to safeguard our team there. Our opening hours and contact information remain the same. There has been no effect on our couriers to date, and we are not currently experiencing delays dispatching stock from our main warehouse. With a constantly evolving situation and the unprecedented nature of these events things could change very quickly – but we promise to always communicate with you as promptly and clearly as events allow.
We look forward to serving your fleets throughout this crisis and beyond to a brighter, however different, future.
Thank you for your continuing support. Together we can keep flying.
For assistance, including AOGs, call us on 00 44 1273 492237 or email sales@haywardandgreen.com. You can search our catalogue here.
Related News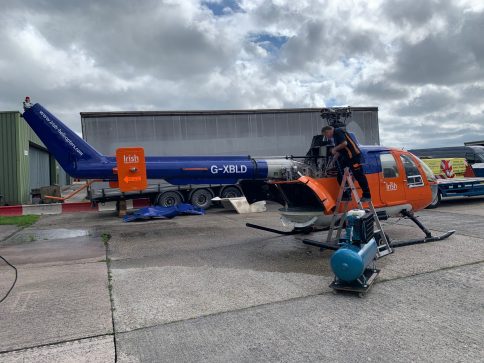 B0-105 arrives at HQ
B0-105 helicopter arrives at HQ
Read article

AW101 - A Platform for all Seasons
We're proud to support operators the world over of Leonardo's multi-use next generation AW101 helicopter platform
Read article