We've been trading for over half a century, supplying parts to support aircraft big and small. We want to be a part of the aviation business of the future; one which is fully sustainable, and as respectful to the planet as possible.
Different approaches for different aircraft
Our commitment to a greener Hayward & Green is becoming embedded across our business operations. For commercial aircraft, this means ensuring that most of our sales focus on parts for the newest, most advanced aircraft. While the data and science behind which aircraft are most fuel-efficient is complicated, we believe that there is scant long-term benefit to continually servicing older jumbos. Gas guzzlers become less and less fuel-efficient over time and therefore more costly to airlines, consumers – and more importantly, the environment.
In terms of the helicopters operated by the emergency services, search & rescue, defence and offshore sectors worldwide, the sustainability picture is different. Helicopters are three times less fuel efficient than aeroplanes, but they fly fewer hours over much shorter distances. They're very different beasts.
These workhorses of the skies first came of age in the late 60s and 70s, and a well maintained, carefully flown heli can continue flying for decades. Where rotary is concerned, it's more about reusing and recycling. So, how best to keep your helicopter out of the scrap yard, fuel-efficient and mission-ready? Enter our new programme supplying parts for legacy helicopters: Sunset Support.
Developing our rotary business
The Covid-19 pandemic's deleterious effect on commercial flying has sped up the  rotary side of our business. Happily though, we had been investing in this for some time. In 2002 we began actively building up our inventory of spares for legacy rotary aircraft, having purchased multiple large spares packages from the UK MOD and other sources. Over the last five years we have been developing our capability further; we are now approved suppliers to Leonardo, and have acquired a number of complete airframes for ongoing spares support.
What is Sunset Support?
Over the past 10 years, our helicopter and military customers have grown tired of long lead times and high costs on their repairs and spare parts. To solve this problem, we've developed our Sunset Support programme in co-ordination with helicopter operators, allowing us to offer reliable, safe and cost-effective Serviceable and Overhauled material, in stock, right when you need it. – Jeremy Green, CEO H&G.
Sunset Support, our new bespoke repair management programme, is unique to Hayward & Green. Sunset Support offers a tip-to-tip service specifically for the last 15 years of a helicopter's life. Our preferential agreements with OEMs and MROs enable us to supply spares for legacy rotary aircraft at the most competitive prices. We can then pass those savings on to you!
#KeepFlying – Spares for Legacy Rotary Aircraft
Whether you're looking for parts for legacy helicopters on the Lynx, Wildcat, Seaking, S61, Merlin, Super Puma or Dauphin platforms, our specialist knowledge and expertise can keep legacy aircraft flying efficiently. Why mothball these machines when they've got so much more to give?
As long as humans need to access awkward, dangerous or inhospitable places at speed, we'll need helicopters. The chopper has been around in one form or another for over a century; the inherent agility and utility of its basic design will no doubt ensure its longevity well into the next. Get in touch today to see how we can keep yours flying long into the sunset.
Related News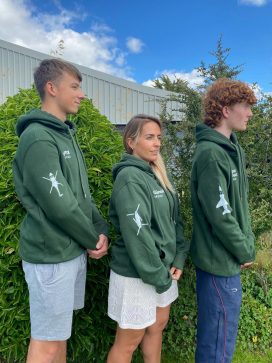 Exclusive H&G Merch Now Available!
How can I get hold of one of those hoodies?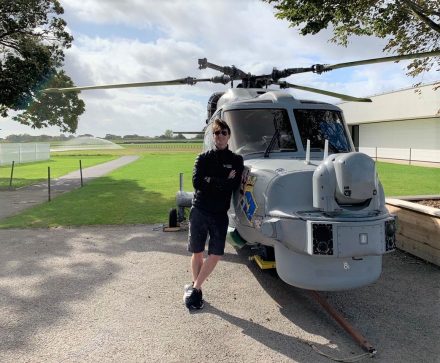 Popping corks at Goodwood Aerodrome
Customers, friends and family all converged on Goodwood's historic aerodrome last month for a memorable…
Read article